Miscellaneous
(17 galleries)
Amsterdam, Haarlem, Rotterdam and The Hague. All in three days.
83 pictures. Uploaded Wednesday 30th September, 2015 at 8:32 am.
My parents invited Monica and I to join them on holiday on the Stratford-upon-Avon canal during the week starting on 4th July 2015. The following photos were all taken using my Samsung Galaxy S6 by way of an experiment to see if all I need to photograph something for fun is my phone…
79 pictures. Uploaded Monday 27th July, 2015 at 1:00 pm.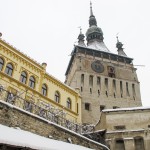 Just after new year in 2015, Monica and I visited the citadel city of Sighisoara in deep snow.
21 pictures. Uploaded Sunday 18th January, 2015 at 8:57 am.
When in Rome… take photos, like all the other tourists. July 2014. 33 degrees in the shade, not much cooler at night.
162 pictures. Uploaded Thursday 24th July, 2014 at 12:46 pm.
A selection of photos taken with my Samsung Galaxy S4.
221 pictures. Uploaded Wednesday 16th October, 2013 at 11:56 pm.
Raglan Castle, Penarth and Cardiff. Wales, August 2013.
49 pictures. Uploaded Sunday 11th August, 2013 at 8:34 am.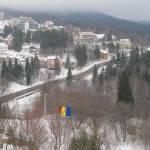 I spent the first week of 2013 in Romania. First in Bucharest, and then in Predeal in the Carpathian Mountains.
51 pictures. Uploaded Tuesday 8th January, 2013 at 12:33 pm.
Random pictures taken on my travels with the camera on my phones. From the Sony Ericsson K310i in 2007, to the Nokia 6700 classic in 2010, though to the HTC Wildfire in 2013.
707 pictures. Uploaded Wednesday 19th December, 2012 at 9:43 am.
Pictures taken with the Canon PowerShot A470. From March 2008 to December 2011, before being replaced by the Canon PowerShot G12.
162 pictures. Uploaded Tuesday 18th December, 2012 at 5:43 pm.
Pictures taken with the Canon PowerShot G12. From December 2011 to present day.
161 pictures. Uploaded Monday 17th December, 2012 at 2:11 pm.