Amsterdam, Haarlem, Rotterdam and The Hague. All in three days.
83 pictures. Uploaded Wednesday 30th September, 2015 at 8:32 am.
Here are a few photos from the 2015 Alton Bus Rally and Running Day. Look out for the black minibus — while its not a very special bus, it brings back memories of taking the 77 to school every day in Guisborough.
18 pictures. Uploaded Monday 3rd August, 2015 at 8:25 am.
My parents invited Monica and I to join them on holiday on the Stratford-upon-Avon canal during the week starting on 4th July 2015. The following photos were all taken using my Samsung Galaxy S6 by way of an experiment to see if all I need to photograph something for fun is my phone…
79 pictures. Uploaded Monday 27th July, 2015 at 1:00 pm.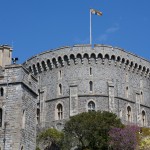 In May 2015 Monica's parents came to the UK to visit. The weekend of the 16th my parents also came over and we all went out to visit Windsor and the castle.
21 pictures. Uploaded Monday 20th July, 2015 at 8:27 am.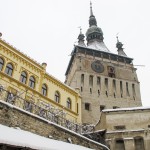 Just after new year in 2015, Monica and I visited the citadel city of Sighisoara in deep snow.
21 pictures. Uploaded Sunday 18th January, 2015 at 8:57 am.
In 2014 Fubra returned to The Mill at Elstead for Christmas.
12 pictures. Uploaded .
The second time I'd had a day out for an Open House London weekend. This year I managed to visit three properties: Royal Courts of Justice, Freemasons' Hall and The Foreign & Commonwealth Office.
65 pictures. Uploaded Sunday 28th September, 2014 at 9:58 am.
9th September 2014: Magdalena and Brendan would like you to join them to celebrate their marriage at St. Joseph's Church, Queens Road, Aldershot. The reception afterwards held at Farnham Castle, Surrey.
82 pictures. Uploaded Saturday 27th September, 2014 at 8:45 am.
We took the opportunity of the nice weather to head west on the river Thames from Westminster to Hampton Court.
30 pictures. Uploaded Sunday 10th August, 2014 at 2:14 pm.
Sunday 20th July, 2014. Farnborough International Airshow. From the Fokker Dr.I to the Airbus A380 and lots in between (but no F35).
52 pictures. Uploaded Saturday 26th July, 2014 at 7:40 pm.