Following the relaxation of lockdown restrictions in July 2020, we decided to take a short break to the Isle of Wight where we visited the Godshill Model Village, the Isle of Wight Steam Railway and the Isle of Wight Donkey Sanctuary (as well as going to the beach a lot!).
22 pictures. Uploaded Monday 17th August, 2020 at 3:02 pm.
On Saturday 16th March 2019, Miller's Ark Animals had a spring open day. We took Isaac to have a look (and a cuddle).
18 pictures. Uploaded Saturday 16th March, 2019 at 11:00 am.
Visit to RHS Wisley on Sunday 6th May, the record breaking bank holiday weekend.
23 pictures. Uploaded Sunday 6th May, 2018 at 12:00 pm.
On the 16th July 2017, the annual Alton Bus Rally took place. Being just a couple of minutes free vintage bus ride away, I went along.
23 pictures. Uploaded Wednesday 19th July, 2017 at 3:47 am.
It had been 10 years since my last trip on the Watercress Line, so on the 4th March 2017 Monica and I decided to see what had changed.
49 pictures. Uploaded Saturday 4th March, 2017 at 3:46 pm.
Down in Lee-on-the-Solent there's an obscure museum: the Hovercraft Museum. Run by volunteers the museum is managing to open to the public every Saturday from 10am to 4pm. I went with a friend on the 2nd April.
14 pictures. Uploaded Wednesday 6th April, 2016 at 9:26 am.
Here are a few photos from the 2015 Alton Bus Rally and Running Day. Look out for the black minibus — while its not a very special bus, it brings back memories of taking the 77 to school every day in Guisborough.
18 pictures. Uploaded Monday 3rd August, 2015 at 8:25 am.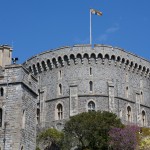 In May 2015 Monica's parents came to the UK to visit. The weekend of the 16th my parents also came over and we all went out to visit Windsor and the castle.
21 pictures. Uploaded Monday 20th July, 2015 at 8:27 am.
In 2014 Fubra returned to The Mill at Elstead for Christmas.
12 pictures. Uploaded Sunday 18th January, 2015 at 8:52 am.
The second time I'd had a day out for an Open House London weekend. This year I managed to visit three properties: Royal Courts of Justice, Freemasons' Hall and The Foreign & Commonwealth Office.
65 pictures. Uploaded Sunday 28th September, 2014 at 9:58 am.